Is the 1948 establishment of the nation of Israel the blossoming fig tree?
There is little doubt among Bible scholars that the establishment of the State of Israel, on May 14, 1948, is the fulfillment of the prophecy of the fig tree. Throughout the Bible, Israel is referred to as the fig tree. Hosea 9:10 says, "When I found Israel, it was like finding grapes in the desert; when I saw your fathers, it was like seeing the early fruit on the fig tree."
After describing His return, in Matthew 24:32-34, Jesus says this: "Now learn this lesson from the fig tree: As soon as its twigs get tender and its leaves come out, you know that summer is near. Even so, when you see all these things, you know that it is near, right at the door. I tell you the truth, this generation will not pass away until all theses things have happened." Most agree that this says that the generation of people who witness the fig tree bearing leaves (Israel becoming a nation) will not pass away until the Son of Man returns.
Source: RaptureReady
(2010) Happy 62nd Birthday Israel ... June
Israel Ministry of Foreign Affairs re: June 1967 Jerusalem divided in 1948, reunited in June 1967 READ this
Jerusalem, divided in 1948, reunited in June 1967

IDF Chief of Staff Yitzhak Rabin (r), Defense Minister Moshe Dayan (c), and Jerusalem Commander Uzi Narkiss (l) enter through the Lion's Gate into the Old City of Jerusalem, June 7, 1967.  Photo: GPO/Ilan Bruner
"This morning, the Israel Defense Forces liberated Jerusalem. We have united Jerusalem, the divided capital of Israel. We have returned to the holiest of our holy places, never to part from it again.
To our Arab neighbors we extend, also at this hour - and with added emphasis at this hour - our hand in peace. And to our Christian and Muslim fellow citizens, we solemnly promise full religious freedom and rights. We did not come to Jerusalem for the sake of other peoples' holy places, and not to interfere with the adherents of other faiths, but in order to safeguard its entirety, and to live there together with others, in unity."
- Defense Minister Moshe Dayan,
June 7, 1967
 From: DavidHocking.org
"And you, son of man, PROPHESY to the mountains of Israel, and say,
'O mountains of Israel, hear the Word of the LORD ...'"
"But you, O mountains of Israel, you shall shoot forth your branches and yield your fruit to My people Israel, for they are about to come . . ."
"For I will take you (the children of Israel) from among the nations,
GATHER you out of all countries, and bring you into YOUR own Land (Israel!!!)."
(Ezekiel 36:1, 8, 24)
(Obama and the leaders of all nations need to get this Memo before it is too late ...)
God sends an ominous (being or showing a sign of evil or misfortune to come) warning to the generation which witnesses the re-gathering of Israel in the Land . . .
Jesus Christ (Yeshua Ha'Mashiach in Hebrew) warns,
"Now LEARN this parable from the fig tree (Israel):"
"WHEN its branch has already become tender
(Like a tree in winter ... for 2500 years Israel looked dead to the world)
and puts forth leaves,
(Israel re-gathering in their land ... "you shall shoot forth your branches" )
you KNOW that summer is near. Also, when you SEE all these things,
know that it is NEAR -- at the doors!
("the Day of the Lord"... the coming "Apocalypse" and Armageddon)
Assuredly, I say to you, this generation will by no means pass away
till all these things take place."     
A REMARKABLE Mathematical Prophecy ... ISRAEL Back As A Nation Again in 1948
       (Mark 13:28-30 - also see Matt 24:32-34, Luke 21:29-33)
   Q. Well, isn't that generation alive today?
   A. I think so.     (But don't believe me ... search the Scriptures to see if these things are true ... study the prophecies ... watch the news.)
   Q. How long is a generation?
   A. I really don't know, but God answers most questions.
Let's look at a couple of verses from Psalm 90, which is provocative in that it is the only Psalm written by Moses and seems to come out of nowhere . . .
"The days of our lives are SEVENTY years; And if by reason of strength they are eighty years . . . who knows the power of Your ANGER?"
(The "Apocalypse" is also called "The Day of (God's) WRATH" (fierce anger)
       (Psalm 90:10,11) 
Is then the fullness of a generation 70 - 80 years?  Did a prophetic countdown start with the Nation in 1948, or when Israel regained control over their capital city of Jerusalem in 1967?  We don't know.  
We are warned to "Watch!"  The Bible gives us many warning signs so we will know when we are getting close.  Yet, we will never know "the day nor the hour."  However, this generation which now mocks God and His Word will someday soon know "the power of His anger" . . . 
(Prophecies: The coming "Apocalypse" and Armageddon ... UPDATED) 
     "But of that day and hour no one knows,
       no, not even the angels of heaven, but My Father only."
       (Matthew 24:36)
     "Then two men will be in the field:
       one will be taken and the other left.
       Two women will be grinding at the mill:
       one will be taken and the other left."
      "Watch therefore, for you do not know
       what hour your Lord is coming."
       (Matt 24:40-42)      (Prophecies:  The coming "Rapture"... please don't get left behind) 
     "Therefore you also be ready,
       for the Son of Man is coming at an hour you do not expect."
       (Luke 12:40)    
  ("Gospel" is the Greek word for "GOOD News"... the Bible warns the "BAD News" is without the "Good News" we are condemned to Hell)
(Photo:  free-stockphotos.com)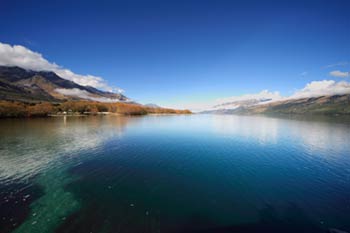 God provides prophetic insights into the attitudes of the generation who will be living "in the last days"  . . .
   "Knowing this first:
     that SCOFFERS will come
     in the last days,
     walking according to their own lusts,
     and saying,
    'Where is the promise of His coming?"
     (2 Peter 3:3-4)       (Prophecies ... The coming "Rapture")         (Prophecies of Messiah's Return) 
Yet, those who know God's Word know God is filled with grace, mercy, and a willingness to forgive  . . .
   "The Lord is NOT slack concerning His promise (to return), 
     as some count slackness,
     but is longsuffering (patient) toward us,
     not willing that any should perish  (in Hell ... or in the coming "Apocalypse" and Armageddon ... "the Day of Wrath.")
     but that all should come to repentance."     (Turning back to God ... Heaven is for those who love Jesus for what He did to save us.)
     (2 Peter 3:9)       (The assurance of life in Heaven  ... it's NOT too late!!!)
A FEDERAL JUDGE STRIKES DOWN AMERICA'S NATIONAL DAY OF PRAYER ....
--WND      (Prophecies: The coming Antichrist)         
(Prophecies ... Believing Christians will be hated)